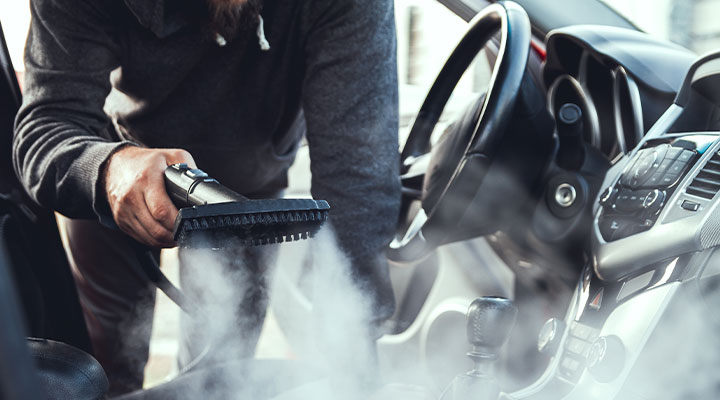 Gold Spa ( Exterior ) : Premium Essential Steam Wash + Rubbing & Polish ( Full body ) with Shield & Paint Protection
Over the time, car paint attracts scratches, swirls marks, dullness due to effects of UV radiation, sunlight, salty water, bird droppings, air pollution and acid rain etc. We are here to solve all these problems with the help of rubbing and polishing of car body to give a complete NEW LOOK and make it look SHINY. Below are the treatments covered under this service.
Exterior body Steam Wash
3M rubbing compounds using rotor machine
Minor scratches and paint marks removal
3M/Turtle wax waxing using rotor machine
All glass cleaning
Exterior trim shine
Tyre dressing
Logo detailing
Alloy wheel detailing
Interior vacuuming & dusting,
Interior Steam Wash
Dashboard and all plastic part cleaning and polishing
Side door cleaning & polishing
Interior glass cleaning
Disinfectant spray.
Perfume dangler
Tissue box
Wiper fluid top up
Air pressure check and filling
Service Suggested : Once in a 3-6 months
Helps in removing oxidized paint, removes minor scratches, paint marks, and smooth imperfections in the paint where wax lays down a layer of protection and removes material to reveal clean smooth paint.
Waxed surface with shiled & shine paint protection up to 6 months
Protects from harmful sunlight and UV light to give a dark, clean and shiny paint.
Gets rid of any dullness in the paint.
Brings hydrophobic effect to avoid water retention.
Interior cleaning is done through steam wash along with dusting, vacuuming and polishing along with complete disinfection of car and free from odour.
Protect your car from water for next 48 hrs of service for the best result.
Shampoo your car once in 15 days with wax shampoo.
Avoid parking your car in the sunlight.
Use only wet microfiber cloth to wipe your car paint and windows.
For long lasting results, go for our paint protection service (service code : E007 )
Opt for our Essential steam wash – Easylives Subscription plan to maintain your car.