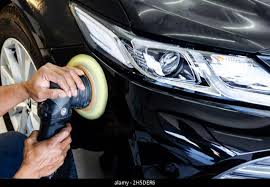 CS04-Steam Wash +Dry Cleaning + Rubbing & Polish ( Full body ) with Shield & Paint Protection
Service brief- What we do ?
Pamper your car with the Diamond Spa for new & gorgeous Interior and Exterior. Under this service, we provide complete restoration of its look inside out focusing on each and every part of your car with a goal to enhance driving experience.
Exterior body Steam Wash
3M rubbing compounds using rotor machine
Minor scratches and paint marks removal
3M/Turtle wax waxing using rotor machine
All glass cleaning
Exterior trim shine
Tyre dressing
Logo detailing
Alloy wheel detailing
Thorough dry-cleaning of roof, seats , upholstery , Seat belt ,carpet & boot
Deep cleaning of Dashboard and Plastic parts Steering column
AC vent brushing and all glass cleaning
Interior deep vacuum cleaning
Polishing black parts and vinyls ,
Disinfection treatment
Odour eliminator treatment
Leather conditioning after dry cleaning
Interior Steam wash
Benefits of this service:
Helps in removing oxidized paint, removes minor scratches, paint marks, and smooth imperfections in the paint where wax lays down a layer of protection and removes material to reveal clean smooth paint.
Waxed surface with shiled & shine paint protection up to 6 months
Protects from harmful sunlight and UV light to give a dark, clean and shiny paint. Stains, marks, dirt, dust and any foul smell causing particle from inside of the car are removed.
We make your car germ free,neat, clean and tidy.
Odour free treatment is done
You get best results as we use only branded 3M/ Turtle wax organic solutions.
Complete interior steam wash is done
Leather conditioning is done to enhance the durability of leather seat.
Brings back new look, shine and durability of fabic and plastic part
Enhance driving experience by bringing healthy environment inside the car.
Interior :

· If seats are fabric, please keep your car window half shut for 3/4 hours to let the air in to dry the seat for the best result.

· In case of Leather /leatherite, please keep your car window half shut for 1/2 hours to let the air in to dry the seat for the best result.

Exterior :

· Protect your car from water for next 48 hrs of service for the best result.

· Shampoo your car once in 15 days with wax shampoo.

· Avoid parking your car in the sunlight.

· Use only wet microfiber cloth to wipe your car paint and windows.

· For long lasting results, go for our paint protection service (service code : E007 )

· Opt for our Essential steam wash – Easylives Subscription plan to maintain your car