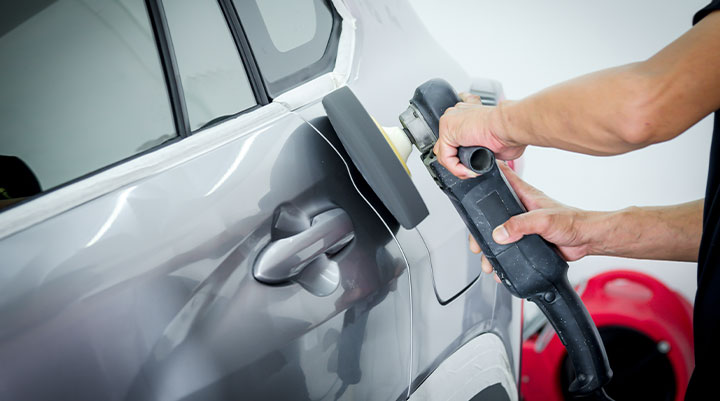 Ceramic Coating - Easylives
This service has been designed to get complete dressing up your full car with respect to Interior and Exterior with special focus on pain protection of outer part of body. Under this treatment, we ensure complete removal of minor scratches, all swirl and paint marks which gives complete  paint restoration with ultimate paint protection up to 12months.
Exterior stem wash
Black parts and tyre polishing ,
3M Rubbing ( Full body ) with rotor machine to remove minor scratches, oxidized paints and paint marks across car body .
3M cutting agent with rotor machine to remove all swirl marks.
Ceramic POLISH with rotor machine for paint restoration.
Turtle Wax Ceramic Hybrid spray  is applied for ultimate paint protection up to 12months.
Perfume dangler
Tissue box
Wiper fluid top up
Air pressure check and filling
Service Suggested : Once in a 12 months
Helps in removing oxidized paint, removes minor scratches, paint marks, and smooth imperfections in the paint where wax lays down a layer of protection and removes material to reveal clean smooth paint.
Waxed surface with shiled & shine paint protection up to 6 months
Protects from harmful sunlight and UV light to give a dark, clean and shiny paint. Stains, marks, dirt, dust and any foul smell causing particle from inside of the car are removed.
Brings hydrophobic effect on car body to avoid water retention.
Gets rid of any dullness in the paint.
You get best results as we use only branded 3M/ Turtle wax organic solutions.
Protect your car from water for next 48 hrs of service for the best result.
Shampoo your car once in 15 days with Turtle Wax  Ceramic  
Avoid parking your car in the sunlight.
Use only wet microfiber cloth to wipe your car paint and windows.
Opt for our Essential steam wash – Easylives Subscription plan to maintain your car